Your Team
Our team always strives to help our clients navigate the options that exist to meet the financial goals and dreams to help assist them in achieving peace of mind. Navigating the financial challenges faced by our clients and their families today demands the work of a team of professionals and we are qualified and excited to be a resource to help with achieving your financial security goals.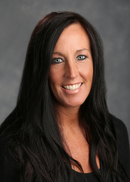 Christi Josephine Schaffer
Director of Insurance Operations and Services
Office 913-676-8089

Christi Schaffer grew up in Iowa and attended Iowa State University prior to starting in the banking and finance industry where she had over 10 years experience in managing client relationships before joining the NorthStar team.
Christi Schaffer has been an Associate Financial Representative with Northwestern Mutual since January 2008. Today Christi is the face of the organization to many clients, in her role she oversees the Insurance Operations while maintaining contact with all of our clients through both providing service and scheduling meetings to review accounts and planning objectives.
Any question that you might have Christi Schaffer is your resource, any question she cannot answer herself she will direct to the appropriate member of the team or help you schedule a meeting with that person.
In her free time Christi enjoys running and spending time with her family and friends cheering for the Kansas City Chiefs or Iowa State Cyclones.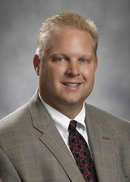 Doug VanDyke
Associate Wealth Management Advisor
Office 913-676-8044

Doug VanDyke graduated from Central Missouri State University in 1993 with a Bachelors of Business Administration/Accounting degree.
During a 10 year career in the accounting field, Doug held positions with Houlihan´s Restaurant Group, Delaval, and Ingersoll-Rand.
In 2003, Doug brought that financial background to our practice at Northwestern Mutual. Today Doug's primary responsibility is developing the strategic direction of our firm to continue meeting client expectations and supporting our purpose and mission.  Doug also continues to provide support and oversight to our firms planning and investment operations.
In his free time Doug enjoys spending time with his family especially supporting his teenage boys in their sports endeavors, Drew in Basketball and Quinn in Soccer.
Brittney H Smith
Associate Financial Representative
Office 913-676-8009

A native to Overland Park, Kansas, Brittney Smith while playing collegiate soccer and studying finance at Avila University, was not only looking for a career, yet a lifelong opportunity to help others. Brittney has had a unique experience with Northwestern Mutual. She joined the team prior to graduating with her Bachelor's degree in Business Finance and quickly began learning the behind the scenes process of running a successful Wealth Management practice. She and Tracy VanDyke decided to put their heads together to create a business structure that would not only build her own practice with young successful individuals and families, but to also provide a second layer of financial guidance for generations to come.  She specializes in working with high energy, fast rising, successful individuals and families with a common desire to protect and grow their income and assets by helping to guide them through strategic planning for a successful financial future.
In her free time, Brittney enjoys time spent with her family, friends, and puppy, traveling, and building her personal resume taste testing ice cream worldwide. She is passionate about helping, educating, and providing guidance inside and out of her career at Northwestern Mutual.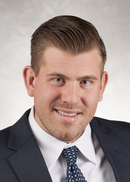 Brett Cisper
Associate Wealth Management Advisor
Office 913-676-8096

Brett Cisper graduated from Northern Kentucky University in December of 2013 with a degree in Finance. After graduating, he worked for Fidelity Investments until relocating to the Overland Park, KS area in August of 2015.
Brett oversees all planning and investment operations functions, regularly meeting with clients to carry out most of the investment related processing of their accounts as well as discussing planning objectives and portfolio design and returns.
In his free time Brett enjoys anything that has to do with sports, family, or friends and enjoys being active in the community.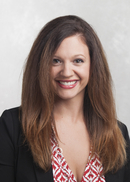 Shelby Smith
Associate Financial Representative
Office 913-676-8021

Shelby assists and provides supports for the insurance and investment operations while monitoring marketing and social media platforms.  She holds a Bachelor's of Interdisciplinary Studies Degree from Emporia State University. 
Born and raised in Kansas City, she enjoys exploring new restaurants in the area and spending time with friends and family. 
Shelby is passionate about helping others and is happy to be apart of a team at Northwestern Mutual that holds those same values.
Katie Shaw
Associate Wealth Management Advisor
Mobile 913-271-1000

Katie is from Overland Park and went to the University of Kansas, graduating with a degree in Accouting. In her free time, she keeps busy by spending time with family and friends or out on the tennis court. Coming from a long line of Jayhawks, Katie spends many weekends back in Lawrence for KU games.
After graduating she spent two years in the health insurance industry before joining the NorthStar Wealth Navigation team. Katie is excited to be starting a new career and eager to learn under Tracy's guidance. She will be working alongside Tracy and the team; sitting in on client meetings and assisting in preparing the personalized financial plans to help clients meet their goals.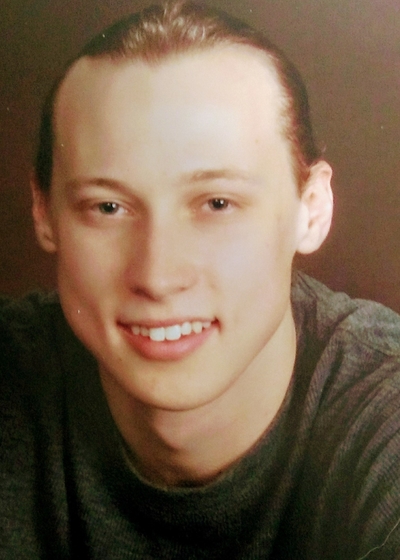 Kyle Anderson
Associate Wealth Management Advisor
Office 913-676-8058

Kyle grew up in Overland Park and attended Kansas State University where he discovered a passion for providing financial education to his peers while working with the university's PowerCat Financial Counseling before entering the financial industry out of college.
Kyle aids in the planning and investment operations functions, including meeting regularly with clients to carry out some of the investment-related processing of their accounts as well as providing information on planning objectives, portfolio design and performance.
In his free time Kyle enjoys working on vintage car projects, fishing, being an active part of the community and learning new things.
Nathan Duff
Associate Wealth Management Advisor
Office 913-676-8010

Nathan was born and raised in Lincoln, NE and graduated from the University of Nebraska– Lincoln with a degree in finance. He works in multiple areas of the business by meeting with clients, then working with Tracy and the team to build a personalized financial plan that fits the client's goals.
In his spare time he enjoys doing anything sports or fitness related. Nathan is a diehard Nebraska Cornhusker fan, along with the Kansas City Chiefs.
Nathan is passionate about continuing to improve each day and helping our clients reach their financial goals.